Principal of Columbia Global School , Mr. Ivan Smith holds a degree in B.Ed. , M.A(English) and M.Com. Before joining the school , he served as a Principal in Vicon School, Raipur.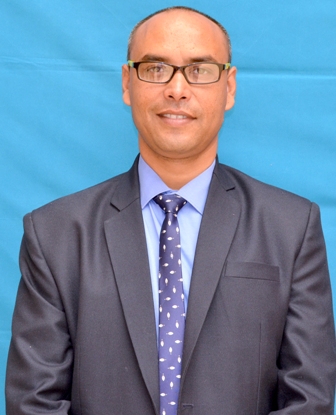 Mr. Ivan Smith
Principal
Principal's Message
In his words each one of you has grown and moved one step ahead. We are confident that this journey of yours was a pleasant and fun filled one where each and every one of you has grown with confidence, in a stress free environment. Each one has grown academically, physically, mentally, emotionally and spiritually.
As we step into this new academic year, the next year will be the 'Year of Academic Excellence' where we will strive together to achieve academic excellence without losing our motto of activity based learning.
We firmly believe that our school today is a home for developing skills and values, as well as the right attitude, besides academics. During the last academic year, you worked together with your teachers and parents to refine yourself into gold. Your hard work, persistence and continuous efforts have helped you in the last year and these are the vital elements that will always help you and make you successful.
We want you and will train you all to develop into independent thinkers and problem solvers, who strive for excellence in and out of their classrooms.
Your teachers, who have been your friend, mentor and guide, standing by your side have put in a lot of efforts into teaching you and will continue with the same enthusiasm and vigour in this academic year too. Keep asking them those questions and don't let them sleep without answering them.
Your teachers will be facilitators constantly working to make learning full of activities with fun, and will give you real life learning experiences which will help you grow academically, and also help you grow in confidence to face all challenges in life. They have and will continue to provide a welcoming and safe environment to you, where positive relationships are developed.
We will continue to focus on your all-round development which means you will need to put in all your efforts and energy into studying, playing, singing, dancing, drawing, and doing everything you are asked to.
So DON'T SAY 'NO' but TRY, TRY & keep TRYING till you achieve your goal.
Looking forward to yet another joyful year of learning along with you.